The Sidi Harazem
Thermal Bath Complex

Location:
Sidi Harazem, Morocco
(15 km outside of Fez)
https://goo.gl/maps/HFA9VHH7Nkm7Rm3v5


Architect:
Jean-François Zevaco
[b. 1916 (Casablanca) - d. 2003 (Casablanca)] Graduate of l'École des Beaux Arts de Paris

Area:
14,000 m²

Year:
1959-1975 (design and construction period)

Year of independence:
1956 (from France)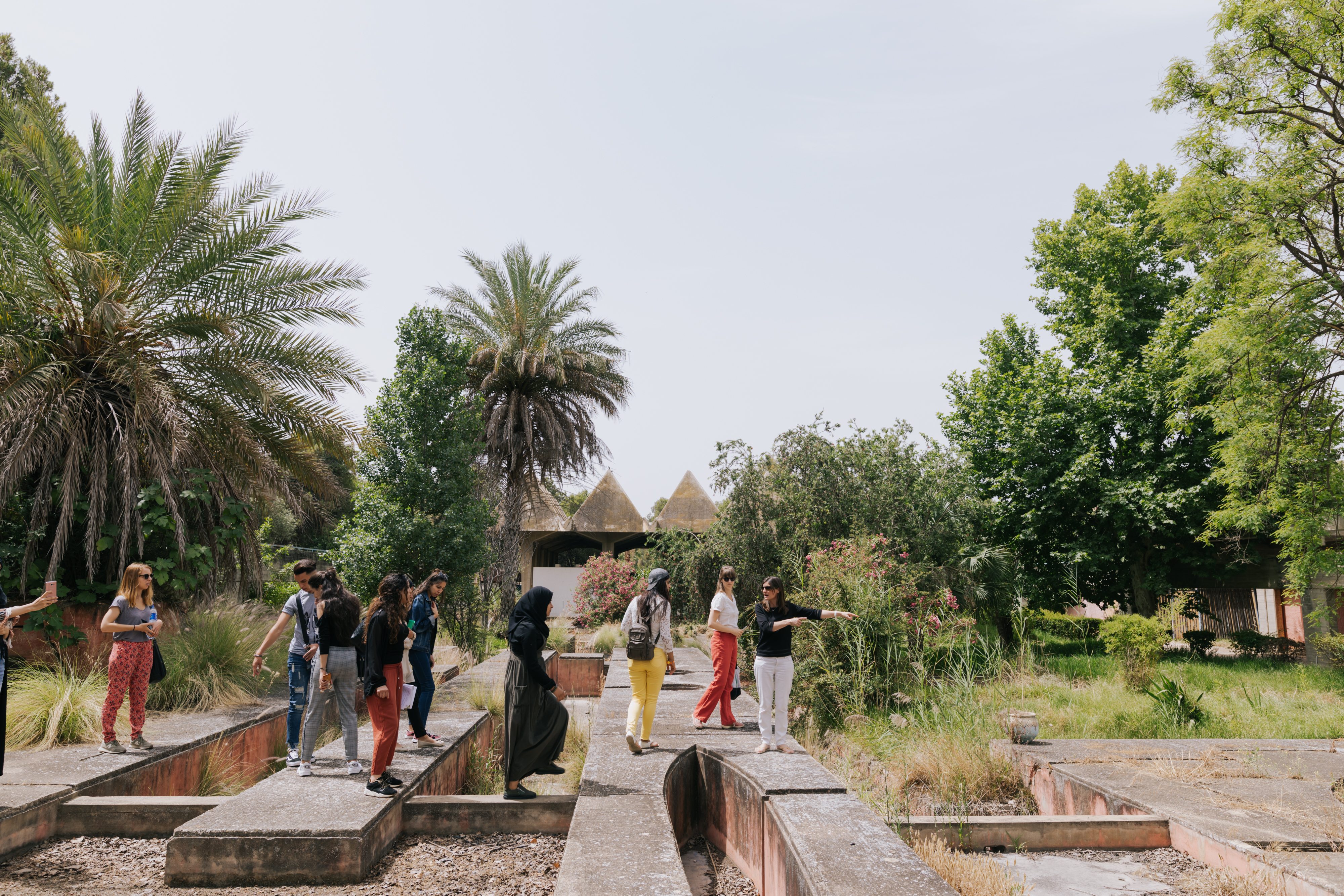 Photographs by Andreea Muscurel
Program:
Entrance plaza with canopy, signal sculpture and fountains, pool, hotel, bungalows, and two markets, ryad (courtyard).

Our activities:
Participatory design consultations (with community and other stakeholders), Conservation Management Plan (supported by Getty Conservation Institute), Adaptive Reuse Planning and Design, symposia with heritage experts from the Global South at Sidi Harazem, and ongoing art and design residencies.

Protection:
No official protection or heritage listing.

Current status:
Aziza Chaouni Projects completed a Conservation Management Plan (CMP) for the site in 2021, and has been activating it through a series of cultural events while awaiting the full implementation of the CMP.